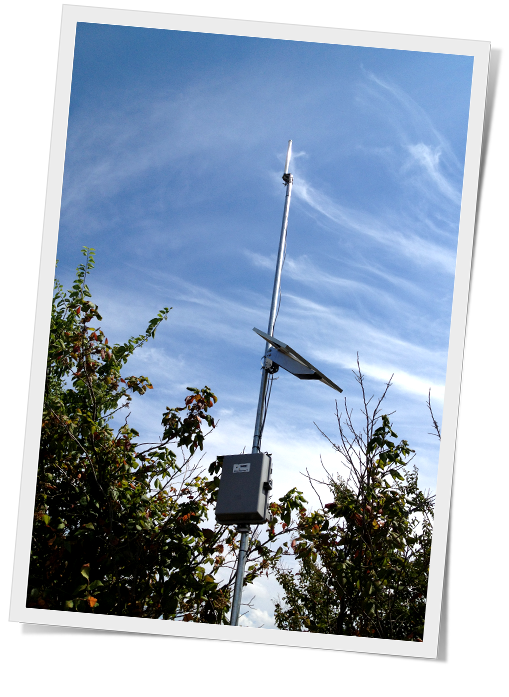 Meter reading without boundaries.
Trident Network enables commercial and industrial companies to manage water, gas and electric consumption through the use of unique technology and data collection services. Installing theMeterReader™ and monitoring the usage of energy resources helps companies raise their financial and operational efficiency and achieve LEED certification goals.
With the advancement in Solar PV modules, Trident Network's C&I Metering can generate the internal power needed for today's environments. With a rechargeable battery and solar charge control you can be confident when the Trident Network MeterReader™ is deployed in the field.
Features:
Universal AC input full range with battery backup or Solar PV Option
Protections: Short circuit / Overload / Over voltage cooling by free air convection
LED indicator for power on
Long life electrolytic capacitors to withstand 300VAC surge input for 5 seconds
High operating temperature up to 70°C (158° F)
High efficiency, long life and high reliability
Weatherproof Nema 3R / IP54, UV resistant, outdoor polycarbonate enclosure
Wall or pole mount with 3 weatherproof universal cable feed-thru grommets
Fastrack Xtend Edge series Sierra Wireless Quad Band radio for superior access
Air Interface GSM/GPRS/EDGE and 3G
Frequency Bands 850/900/1800/1900
12 month limited repair warranty *Read warranty limitations in product literature
High efficient Series PWM charging, increases the battery lifetime and improves the system performance
7 to 9ah battery maximum L 6" W 2.56" H 3.7"